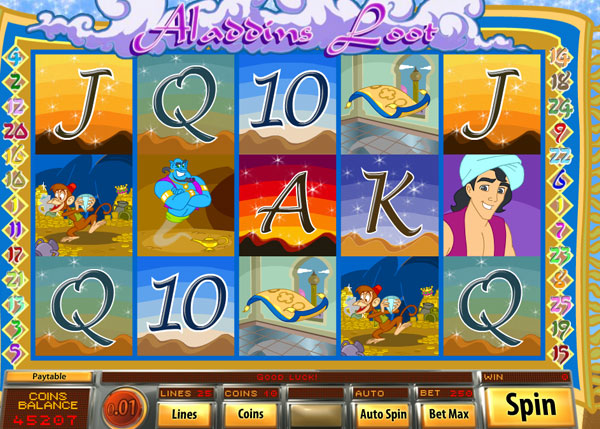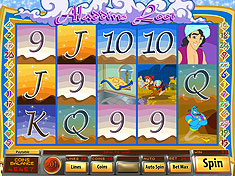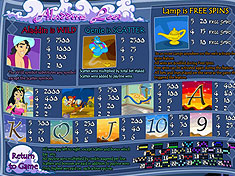 Player's Experience:
The animation of this video slot is simple, not three dimensional but it fits the theme perfectly. Feel free to sway with the magical Arabian-themed background music that will make you feel like you're somewhere in Arabia wearing an Arabian dancer ensemble and swaying with the hypnotic music. The whole slot is filled with sparkles. After all, everything in this theme is pretty magical. The background of the typical Arabian village with dome roofs again a lot of sparkles. Look closely and see that the slot per se is actually a magic carpet with Arabic style numbering.
---
It is quite enjoyable to see the animation of Aladdin because of his winning smile that can possibly make the cut for a toothpaste commercial. Abu is his usual self. Like in the movie, he just cannot be preyed away from all that precious treasures of diamonds, gold, and other sparkly things. The free spins feature on this game adds more excitement. Get three or more of the magic lamp to activate the free spins feature. Don't lose hope when it seems like that darn third lamp just won't show up because it will and when it does, it's like a wish granted abundantly!
---
Aladdin's Loot is quite an entertaining video slot game that has a fascination for anything Arabian-themed. It's also a perfect theme to incorporate on a slot machine game because of all the treasures and sparkle and wishes that you can make come true! Enjoy your magic carpet ride!